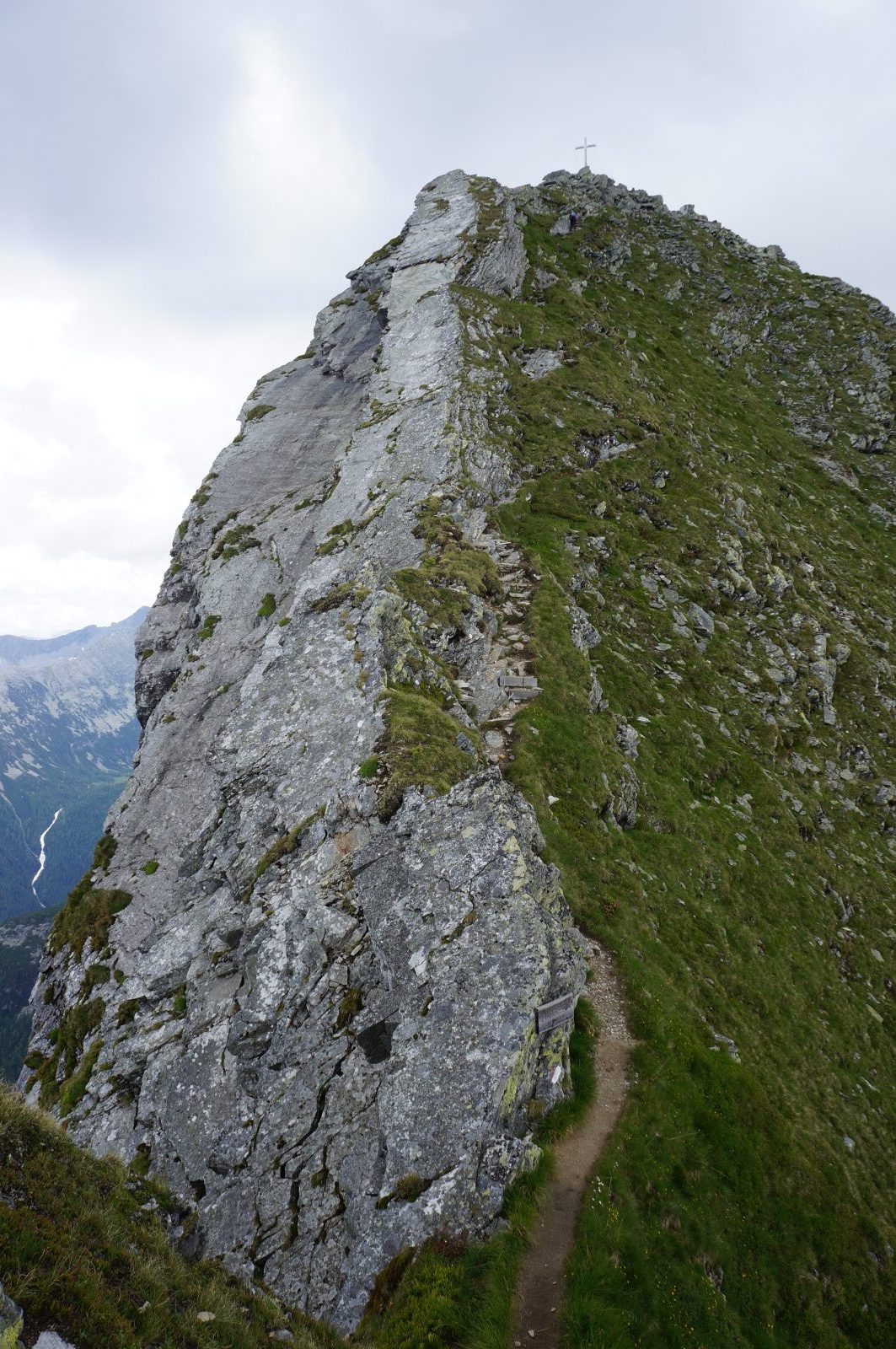 I'm in the Austrian Alps. Typically my walking adventures have been published long after they happen, because I don't have reliable Internet and I'm too busy moving about. But this time, I'm staying in one place (Bad Gastein) and doing day walks, so this post is only two days after the fact.

Gastein is an Alpine valley in Austria, with fantastic scenery, but has a convenient railway and extensive bus service within the valley. Bad Gastein is the most impressive of the towns in the valley, with grand hotels projecting out of the rock face, centred around a waterfall. The town seems to have been capable of supporting a much larger number of visitors at one point: many of the shop fronts and buildings in the centre are currently boarded up, covered in old black and white photos of past glory.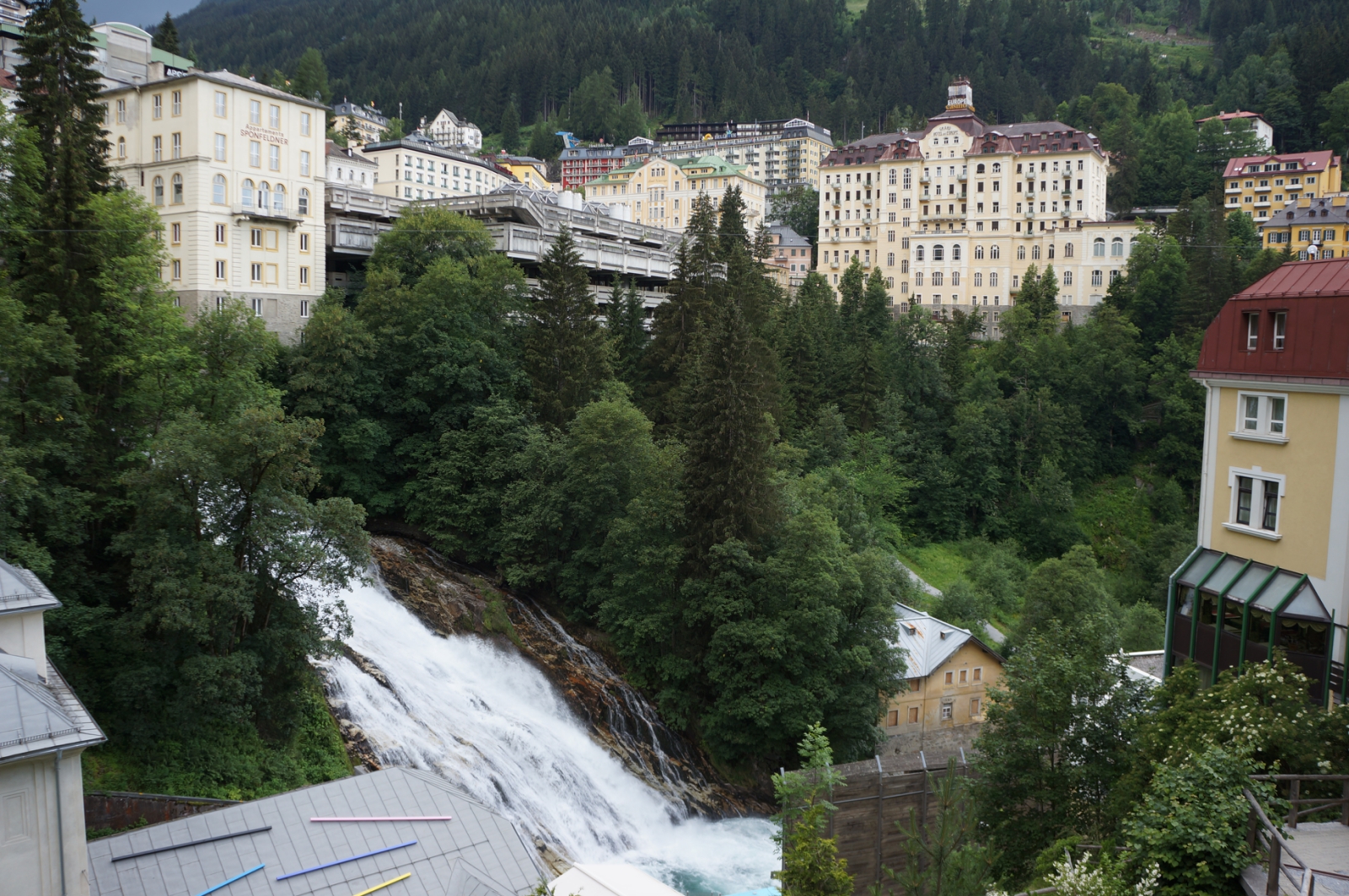 My first walking adventure in the area was to climb the 2492m Graukogel (grey mountain) which loomed over my hostel. It has a chair lift, but I wanted to ascend by foot, given that I already had a 1000m head start by starting at Bad Gastein rather than sea level.

The ascent was fairly steep, but somehow easy and pleasant, through forest and alpine pastures. The paths are well maintained and waymarked, and the ground is generally rocky and dry compared to Scotland. I wore light trail running shoes: they provided grip and robust soles, but with no need to keep my feet dry they were far less bulky than boots.

I stopped at a mountain hut for lunch, but found the vegetarian options limited so just had french fries. I then continued on up to the first peak, Huttenkogel (2231m). Here it was still green and pleasant, but the grey and less hospitable Graukogel was rising in clear sight alongside. I continued up the path, which became rockier and a required use of hands in one or two places.
In case anyone needs additional motivation to climb these mountains, in the Gastein valley almost every hiking destination rewards you with a stamp, which grants you a set number of points, which in turn can be traded in (with the addition of some cash) for Wandernadeln (hiking "needles"/badges). I didn't collect the stamps, which is unfortunate because had I done so I could be proudly wearing a bronze Wandernadel at this very moment.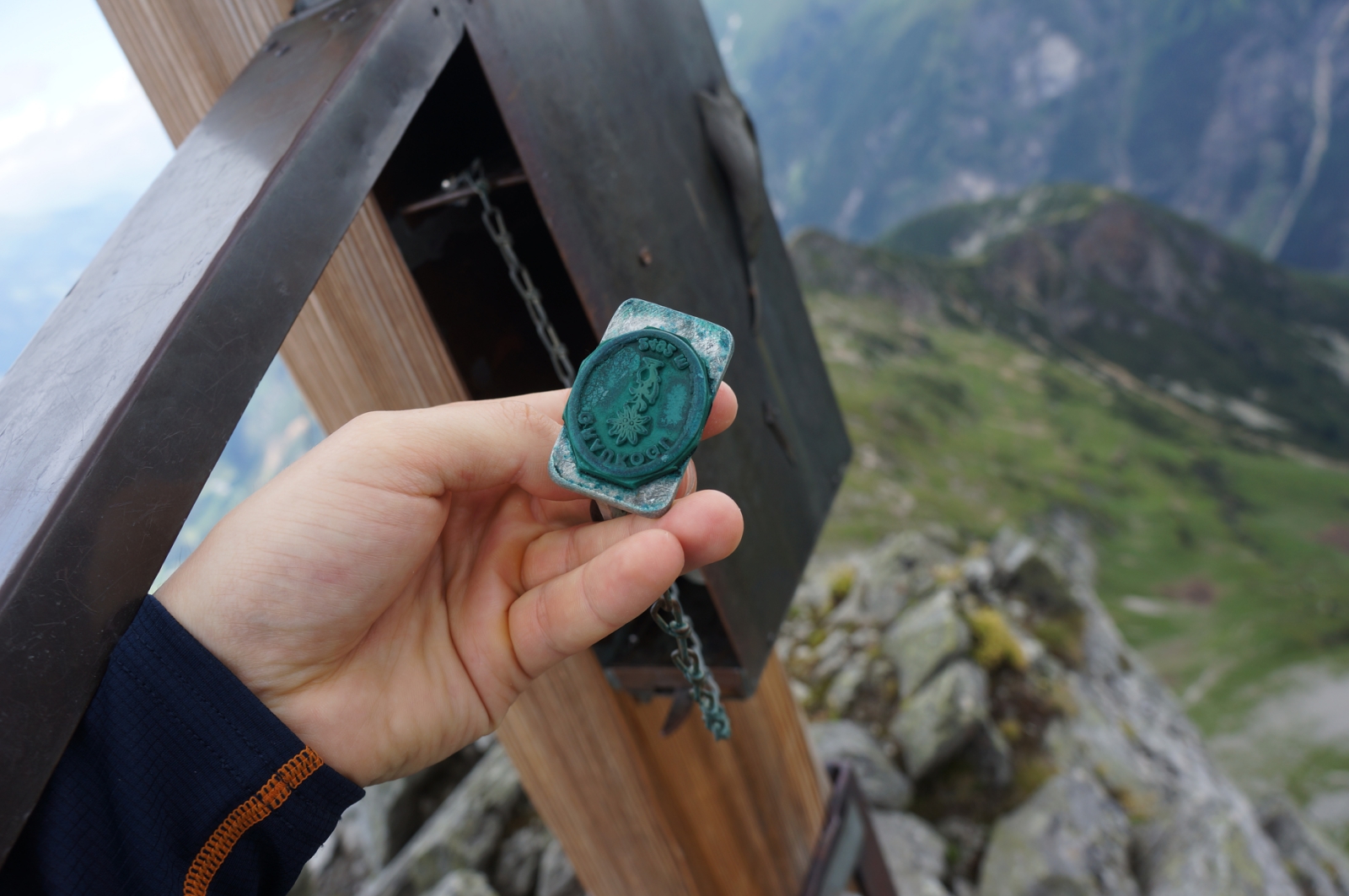 At the summit, most people come down the same way, but I continued on over the top. This involved a tricky scramble for hundreds of meters, where a slip could have been fatal. Luckily there was little wind and there were no clouds.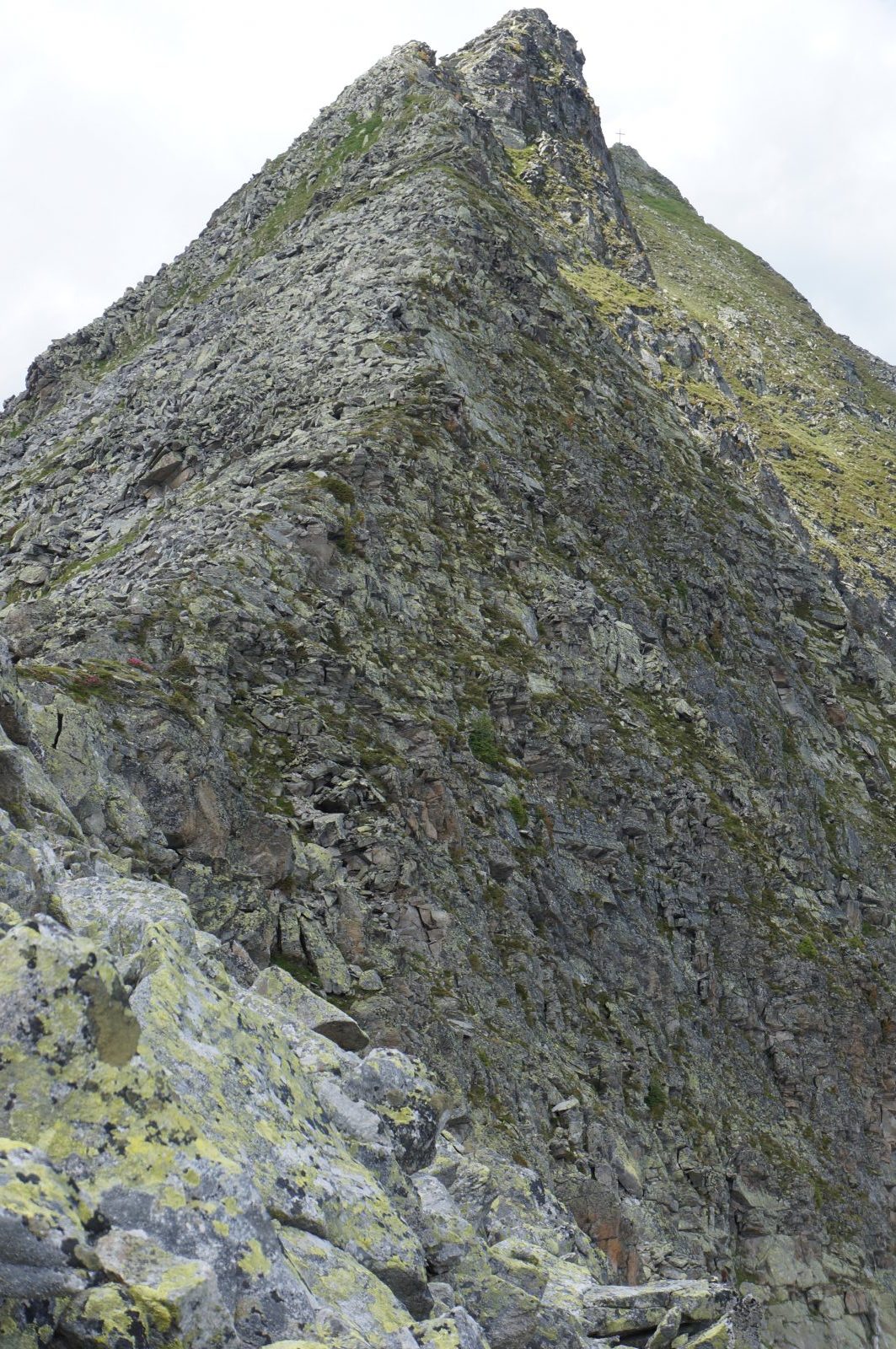 Eventually I came to a mountain pass where I was able to walk again, and turned down towards the valley. The weather started to turn, with wind and light rain.
The walk down seemed to go on and on. It was pleasant enough, taking me through sparse forest and past a lake. Eventually when I got to the valley it seemed even colder. I learned this was partly due to cold winter air trapped in the rocks around the valley, which keep the valley colder than it would otherwise be in summer.
I continued on along the mostly flat Kotschachtel valley and along the road back to Bad Gastein. I was completely exhausted – even though the walking was all on good ground with easy navigation, it was still a lot of height to cover in a day!