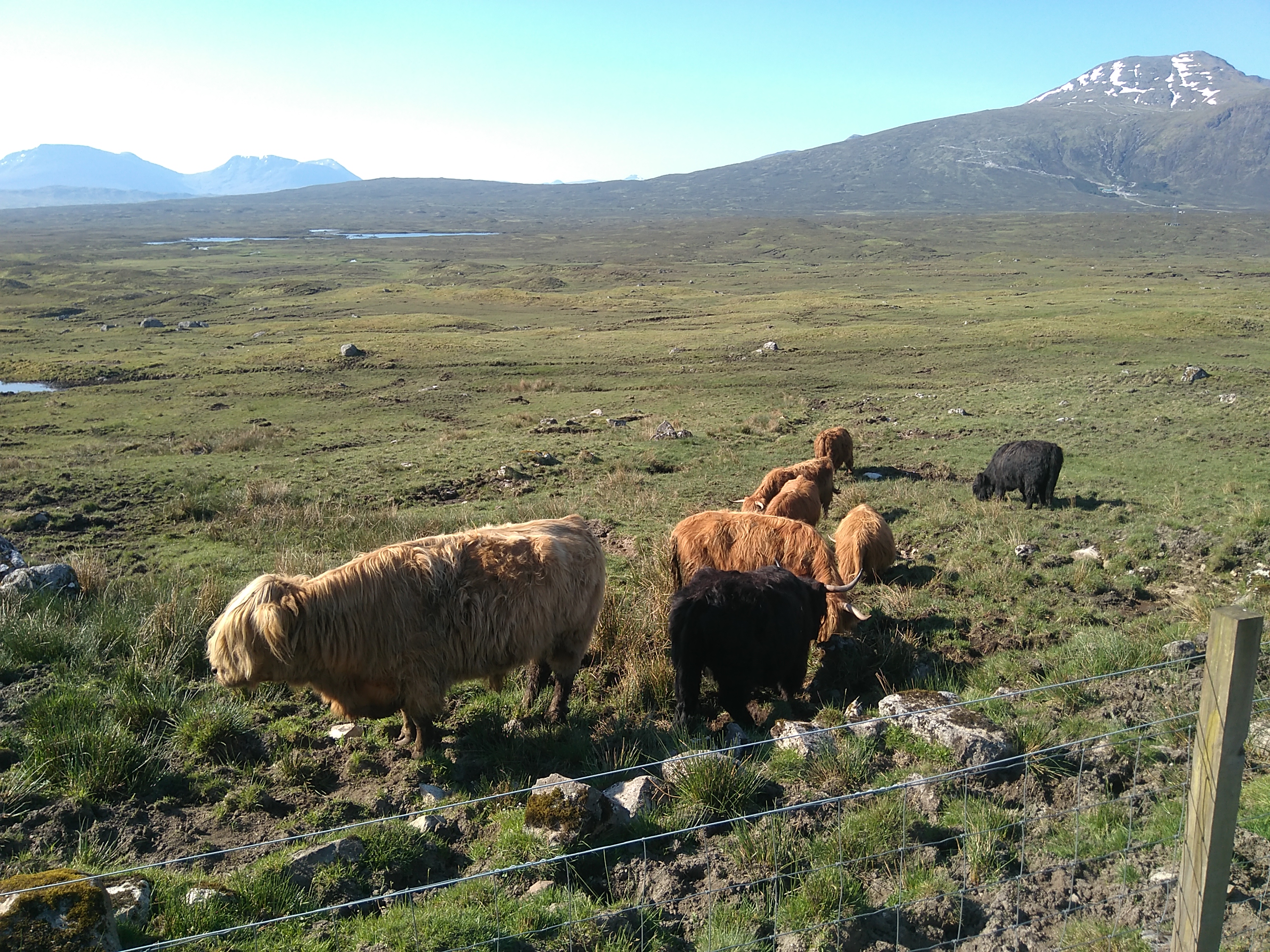 Not The West Highland Way
Day 7: King's House to Rannoch (and train to Corrour)
Wednesday 30th May 2018
Distance: 11 miles [view on map]
I decided to leave the West Highland for the remainder of my journey, and my plan for the day was to cross Rannoch Moor and then walk to Loch Ossian where I had booked a hostel.
Walking along estate track over Rannoch Moor, the going was much easier than indicated by my guidebook, as tracks had been resurfaced and extended. Only crossing Stab na Cruaiche (739m) did I have to walk over the boggy but dry ground without a path or track, but over the top I picked up a rough 4×4 track that guided me down to a forest path – somewhat easier than the book's suggested route. I found a nice tea room at Rannoch Station and decided to catch the train rather than continue to walk in the heat. By now my calf was sore, so I decided to take it easy for the rest of the journey to Fort William, which worked well because I still had a few days before my train back and didn't want to spend too long in Fort William.
After taking the West Highland Railway a single stop to Corrour, I found another station cafe, and went in for a beer while I waited for the hostel to open. Corrour is an unusual station in that it has no public road access, though there is a good estate track. There is nothing in Corrour except the station and the station house.
I walked down to the hostel at Loch Ossian, a mile away. The hostel was very basic – hot showers were apparently a recent addition! It slept 20 in a male and female bunk room. A stag lived on the island 20 meters from the hostel, apparently it sometimes swam over for a visit!